Careers & Study

Joining BDR as a Graduate Student
RIKEN BDR continuously seeks eager and motivated graduate students who are interested in conducting research in a lab at BDR. Why not consider enrolling in a graduate program that will allow you to do research at our world-class research institution with an international environment, and also learn about the rich and unique culture of Japan.
RIKEN programs for hosting graduate student
Affiliated graduate school programs
RIKEN has signed MOUs with many universities within Japan as well as abroad to exchange personnel and contribute to the training of junior scientists by serving as adjunct faculty at graduate schools and as members of dissertation committees for graduate students. Using this system, RIKEN BDR can host graduate students in the labs to conduct research at BDR while obtaining a postgraduate degree (master's and doctoral degrees) from the university they are enrolled in. Many BDR Team Leaders have adjunct or visiting faculty appointments at graduate schools of universities in the Kansai and Kanto regions, and provide opportunities for master's and PhD students enrolled in those graduate schools to do leading-edge research in the wide range of research fields carried out by labs, from cell and developmental biology, to systems biology, computational biology and structural biology.
Currently, there are over 160 graduate students affiliated with BDR who are conducting research in varying capacities at our Center. Interested students are encouraged to contact the labs directly to inquire whether they are open to accepting students and learn about the required procedures.

Please contact the BDR Team Leaders who serve as adjunct faculty of the department or graduate school program you are interested in to find out more about the application process and research being carried out in the lab. For further information about the curriculum and application information of each graduate school program, please check the websites of the respective university, faculty or department.
There are several financial support programs available for graduate students to conduct research at RIKEN while being enrolled in a graduate school program. Please refer to IPA, JRA, and SPR programs below or consult with the head of the laboratory of interest at BDR for further details.
International Program Associate
An International Program Associate (IPA) is a non-Japanese PhD candidate attending a Japanese or overseas graduate school participating in RIKEN's joint graduate school program. IPAs conduct research at RIKEN under the supervision of the principal investigator of a RIKEN laboratory as part of work toward obtaining a PhD.
In principle, RIKEN provides IPAs with a daily living allowance and covers the IPA's housing costs for up to a maximum of three years while they are at RIKEN. Procedures for applicants will differ based on whether they are enrolling or are enrolled in a university in Japan or overseas.

Junior Research Associate Program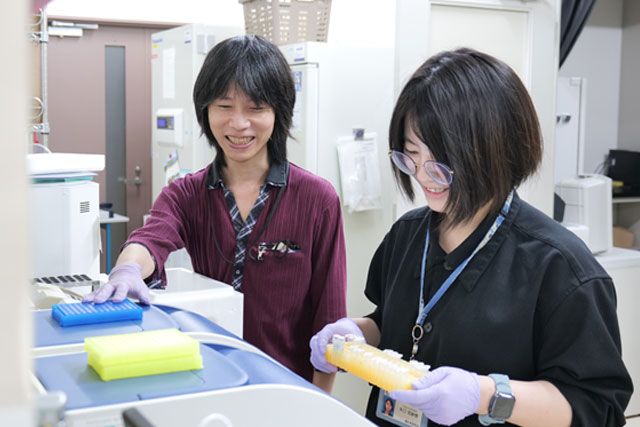 The Junior Research Associate (JRA) program provides part-time positions at RIKEN for energetic and open-minded young researchers enrolled in Japanese university PhD programs for the purpose of giving them the opportunity to carry out research alongside RIKEN scientists, enhancing RIKEN's creative and basic research capabilities, and strengthening ties between RIKEN and universities in Japan.

RIKEN has been making special efforts to foster the development of basic research in medical fields, and research graduates of medical and dental universities who have acquired their medical or dental licenses are welcome to apply.
Applications are generally accepted from late September to late October every year to start the following year on April 1 (or October 1).

RIKEN Student Researcher Program
The RIKEN Student Researcher (RSR) program provides part-time positions at RIKEN for energetic and open-minded graduate students enrolled in master's or doctoral courses at Japanese universities. Scientists from RIKEN and from domestic graduate schools will jointly provide research guidance to students to support them in obtaining their degrees. Students will also be granted an additional position as "student trainees" that will allow them to participate in academic and self-improvement activities within RIKEN.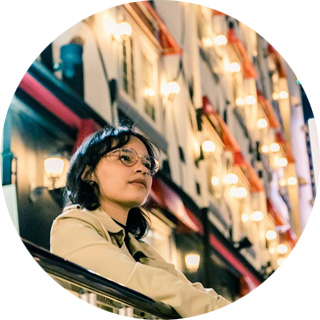 Linda Choubani

Kobe University Graduate School of Medicine
3rd-year Doctoral Program
I cannot believe that three years have passed since I first set foot in my current lab at RIKEN BDR. Many things have happened during that time, and I've learned many important lessons, mainly from the incredible people I've met in this institute. When I was first thinking about coming to Japan, I expected that making meaningful connections would be challenging, and to some degree, that turned out to be the case. However, I also found myself surrounded by people from all walks of life who understood the unique challenges faced by international students and who provided me with guidance and mentorship at every turn. Although seeking assistance consistently did not come naturally to me, I quickly realized that not only was it the only way to grow and acquire new abilities, but it was also crucial for becoming a person who can help others in return. The dynamic and nurturing environment I experienced also made it much easier for me to step out of my comfort zone and pursue somewhat risky ideas, taking advantage of the abundant resources and facilities here. I also had the opportunity to collaborate with diverse researchers within and outside of RIKEN and make many friends along the way, and I am hoping to make many more in the future.
Although I am only commenting on my own personal experience, I hope that this message can motivate potential international students to overcome their apprehensions about the unfamiliar and, instead, consider taking the step to become part of the BDR student community!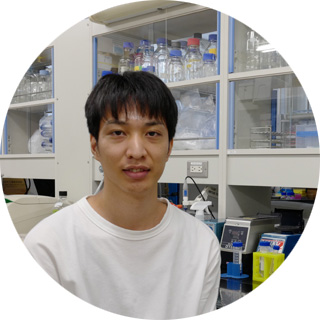 Takuto Furuhashi

Graduate School of Medical Life Science, Yokohama City University
1st-year Doctoral Program
At BDR, we are supervised and mentored by leading scientists in their respective fields, allowing you to learn how to conduct high level research as a graduate student. Additionally, because there are many experts in a wide range of fields working at the Center, we can receive valuable feedback from different angles when we come up with new ideas. This makes BDR a very attractive place for me to further expand my research and uncover new findings. BDR also offers many opportunities for research exchange with students and researchers based at other campuses, such as through the annual Student Symposium and Retreat, which allows me to broaden my knowledge of not only my own research field but of other research fields as well. The RIKEN Yokohama campus is adjacent to the Tsurumi campus of Yokohama City University, so I did not have to travel far from RIKEN to attend my graduate school classes and was able dedicate more time to my research. Thus, I am situated in an environment where I can also immerse myself in my research and as well as continuously receive inspiration by those around me.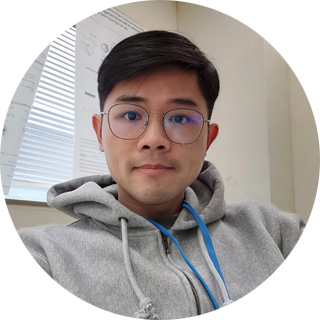 Weng Yu Lai

Graduate School of Frontier Biosciences, Osaka University
5th-year Doctoral Program
I always wanted to do great science, devoting myself to doing scientific research for the sake of humankind. After I obtained my master's degree in molecular biology, I was keen on further advancing my knowledge and marching toward my goal of becoming a researcher and a university lecturer by pursuing a doctoral degree. But I was unsure of where to go next.
With this question in mind, I asked my former supervisor, who is a RIKEN alumnus, for advice. "RIKEN is a good choice," he said. Indeed, during my postgraduate studies in Malaysia, I often hear of RIKEN, this is because RIKEN has established a strong network with renowned universities and research institutes nationally and internationally.
Pursuing a doctoral degree at RIKEN allowed me to conduct my research with the provision of advanced equipment and administrative system. My lab members and other staff are always supportive, and they are always willing to give me a hand when I need help whether in life or study. On top of that, my supervisor, Professor Yoshihiro Shimizu's perpetual energy, encouragement and enthusiasm kept me motivated in my research.
RIKEN cares about work-life balance, gender equality and student health. From the aspect of financial support, RIKEN offers programs such as JRA and IPA for graduate students and this enables students to focus on study and professional development without financial stress.
Fulfilling one's dream is always full of challenges and burdens. RIKEN does its best to provide a pleasant study environment for students, and is dedicated to becoming a cradle of scientists.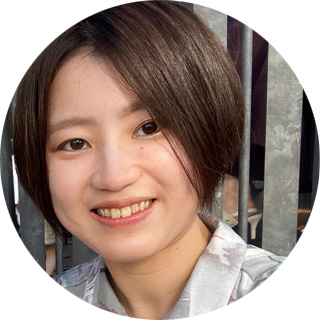 Kasane Yaguchi

Graduate School of Biostudies, Kyoto University
1st-year Doctoral Program
I am currently enrolled in the Graduate School of Life Sciences at Kyoto University, but I carry out my research activities in the Laboratory for Comparative Connectomics at RIKEN BDR. RIKEN has fewer students than most university laboratories, and although I sometimes miss the bustling atmosphere I experienced during my undergraduate days, I feel very fortunate to be able to use advanced equipment and reagents used in neuroscience research even as a student, and have opportunities to interact with researchers on a daily basis, which make it an exciting and stimulating research environment. Currently, I am a Junior Research Associate (JRA), which allows me to focus on my research as a doctoral student. There are also students from various other universities besides Kyoto University conducting research in laboratories at RIKEN through the student trainee, RIKEN Student Researcher (RSR) and JRA programs, and there are opportunities to meet and interact with other students allowing us to build ties with our peers. I have no hesitation in recommending RIKEN as a great place to conduct research.
First-author publications by BDR graduate students