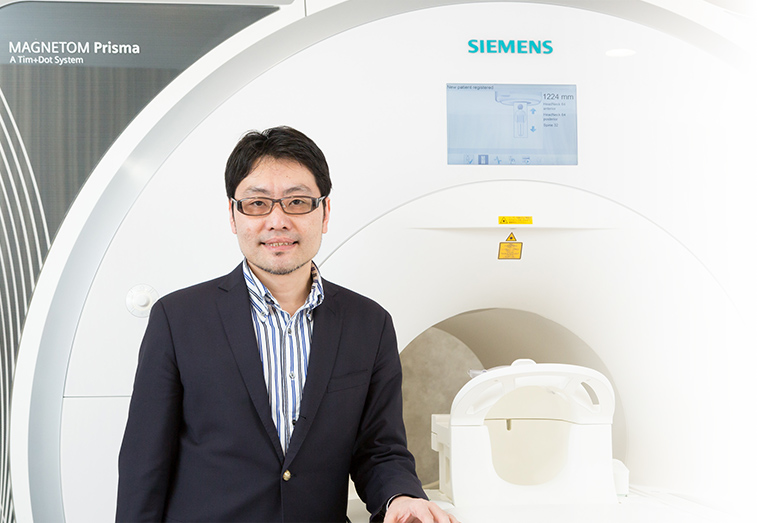 Team Leader


Takuya Hayashi

M.D., Ph.D.

Laboratory for Brain Connectomics Imaging

Location Kobe / MI R&D Center

E-mailtakuya.hayashi[at]riken.jp

Please replace [at] with @.
Dissecting brain function, architecture and connectivity –brain connectome
Our laboratory develops neuroimaging research techniques using magnetic resonance imaging (MRI) to comprehensively understand organization of brain function, structure, connectivity (brain connectome) in human and non-human primates. By visualizing the living brains, we investigate how development, aging, evolution, social behaviors, genetics, environments, dysfunction, and plasticity are represented in the dynamics and reorganization of the brain system. Strength of noninvasive imaging methods is that it allows us to observe brain systems across individuals, time and species, which may provide us a clue to understand how individual variability is formed, how we develop and spend our life, and how brains have evolved across primate species. However, quality of noninvasive imaging methods including MRI is often hampered by its limited resolution and addressing neurobiological findings is easily contaminated by various artifacts originated from living organs. Observed findings rarely have direct link to those found in traditional neuroscientific methods (microscopy, electrophysiology) – electromagnetic phenomenon visualized by MRI must be translated into those of neurobiological events.
Our lab has developeda high-resolution imaging system to visualize functional anatomy of non-human primate brains.This was achieved by combination of various technical developments including high-resolution signal detection, accelerated imaging, modelling, noise reduction and accurate mapping. Our development achieved the highly sensitive and reliable estimation of functional connectivity as compared with any other research facilities, thereby we advance the international research project for non-human primate neuroimaging and neuroanatomy (NHP_NNP). This project aims to harmonize the MRI technologies between NHP and humans, and to understand the general principle of the primate brain organization and pathophysiology in the primate animal models of human brain diseases. We make use of our developments in NHP for human brain imaging for understanding brain system and diseases, which is supported by a Brain/MINDS-beyond project. Our research and technology are based on close domestic and international collaborations. Please do not hesitate to contact us if you would work together with us to develop brain MRI techniques and understand the brain functional anatomy, plasticity, and pathology.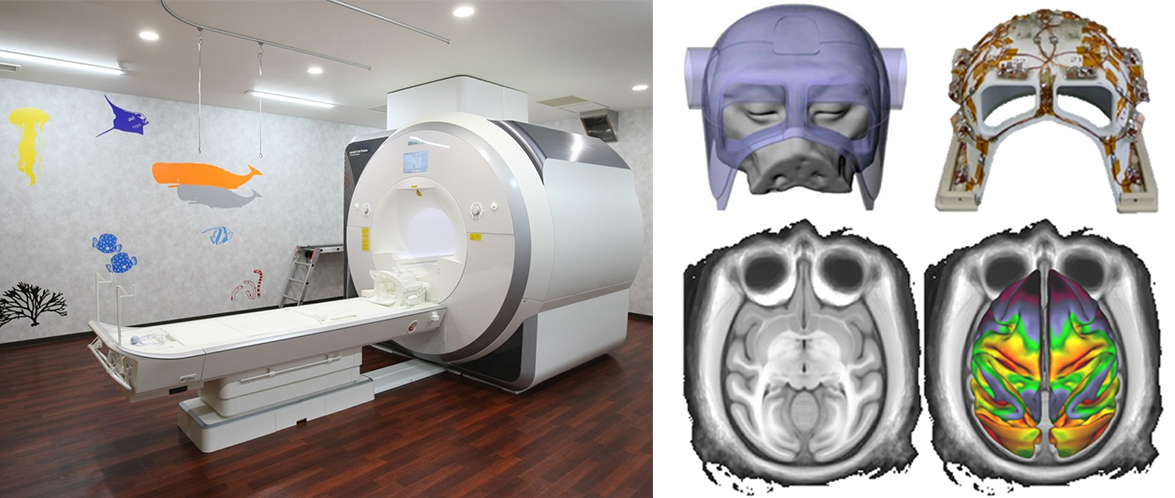 Research Theme
Visualization of brain connectomics
Reorganization of brain network in regeneration
Reorganization of brain network in plasticity
Sociality, brain network and neurotransmitter