About Us

Message from the Director

Aspiring to extend healthy lifespans through bridging the dynamics of biological systems across hierarchies and time to understand what it means to be alive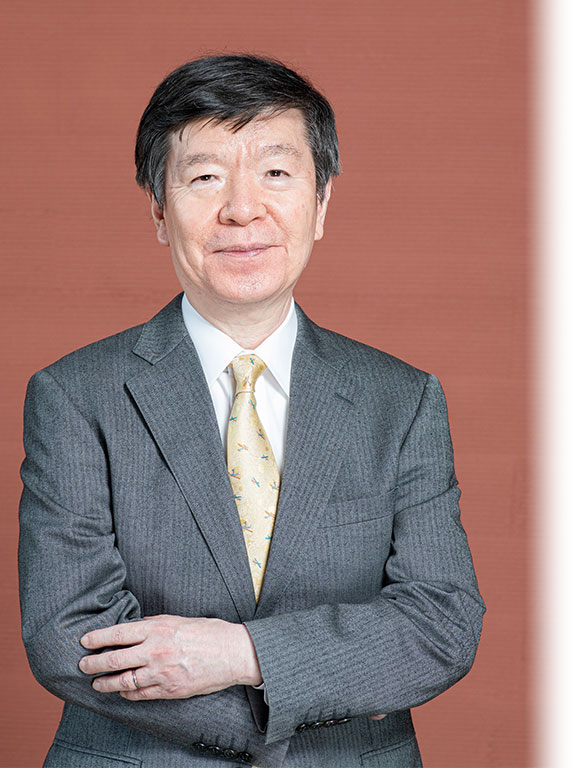 Humans and other organisms with a lifespan experience the lifecycle stages of birth, growth, reproduction, aging and finally death. To comprehend what it means to be healthy or to age, it is important to know precisely what processes are taking place inside the body from birth to death.
In Japan, a country with an aging population and a declining birthrate, addressing how to ensure healthy growth during the growth stages as well as how to maintain health during the aging stages are critical issues. To extend healthy lifespans, for example, requires not only finding ways to tackle aging-associated diseases, but also an understanding of why aging brings about a decline of various functions, upsetting the balance of health. However, there is still not sufficient knowledge of biological phenomena, such as growth and aging, that involve changing dynamics over extended time spans.
The RIKEN Center for Biosystems Dynamics Research (RIKEN BDR) views the lifecycle progression of organisms from embryogenesis and birth until death as a dynamic process involving the establishment, maintenance, and breakdown of balanced, interlinked systems of molecules, cells and organs, and aims to achieve an understanding of all biological functions supporting an organism throughout its life. The laboratories at the Center, which broadly span fields including life science, medicine, physics, computer science, chemistry and engineering, are working to uncover and clarify the diverse biological processes unfolding in the body from a variety of perspectives and approaches.

One breakthrough that is needed in the life sciences today is the development of new methodologies for identifying factors involved in the maintenance or breakdown of biological functions to understand the temporal dynamics that transcends hierarchies. This kind of scientific breakthrough is not possible without the dedicated efforts of and the endless curiosity for exploring living systems by each individual researcher. We have a diverse group of researchers working at RIKEN BDR and offer a research environment that allows them to pursue and perfect their own research style from hypotheses-driven approaches to data-driven research. By leveraging these strengths, we aspire to make advancements in the life sciences that contribute to our understanding of the mechanisms of living systems, to applications such as in regenerative medicine or diagnostics development, as well as the promotion of healthy human growth and development and extension of healthy human lifespans.

Eisuke Nishida
Director