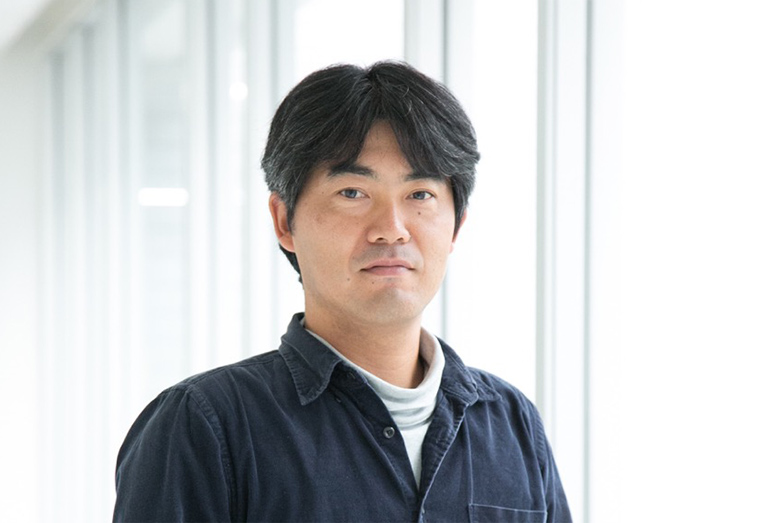 Team Leader


Katsuyuki Shiroguchi

Ph.D.

Laboratory for Prediction of Cell Systems Dynamics

LocationOsaka / Quantitative Biology Buildings

E-mailkatsuyuki.shiroguchi[at]riken.jp

Please replace [at] with @.
Unraveling biological systems and contributing to medical sciences by a combination of biophysics and quantitative genomics.
I had been working on single molecule observation of molecular motors by optical microscopy, and have jumped into the genomics research field. Based on these experiences, we are making a new platform enabled by the combination of imaging, sequencing, and machine learning. Using this system, we would like to understand biological systems, and to contribute to medical sciences. We have developed other techniques as well, for example, molecular barcoding which provides digital RNA sequencing (dRNA-seq), and a novel bacterial microbiota analysis based on single-base identification and single-cell level quantification. We often collaborate with biologists and/or medical scientists in order to study immune cells and diseases.
Research Theme
Molecular barcodes for digital quantification of nucleic acid molecules
Digital RNA sequencing (dRNA-seq)
Novel bacterial microbiota analysis
Combination of bio-imaging, sequencing, and machine learning
Organoid studies
Cell-Cell interaction
Selected Publications
Takahashi S, Ochiai S, Jin J, et al.
Sensory neuronal STAT3 is critical for IL-31 receptor expression and inflammatory itch
Cell Reports (2023) doi: /10.1016/j.celrep.2023.113433
Jin J, Yamamoto R, Shiroguchi K, et al.
High-throughput identification and quantification of bacterial cells in the microbiota based on 16S rRNA sequencing with single-base accuracy using BarBIQ
Nature Protocols (2023) doi: /10.1038/s41596-023-00906-8
Cui G, Shimba A, Jin J, et al.
CD45 Alleviates Airway Inflammation and Lung Fibrosis by Limiting Expansion and Activation of ILC2s.
Proceedings of the National Academy of Sciences of the United States of America 120(36), e2215941120 (2023) doi: 10.1073/pnas.2215941120
Fujimura T, Enomoto Y, Katsura H, et al.
Identifying a Lung Stem Cell Subpopulation by Combining Single-Cell Morphometrics, Organoid Culture, and Transcriptomics.
Stem Cells 41(8), 809-820 (2023) doi: 10.1093/stmcls/sxad044
Jin J, Ogawa T, Hojo N, et al.
Robotic data acquisition with deep learning enables cell image-based prediction of transcriptomic phenotypes.
Proceedings of the National Academy of Sciences of the United States of America 120(1), e2210283120 (2023) doi: 10.1073/pnas.2210283120
Cui G, Shimba A, Jin J, et al.
A circulating subset of iNKT cells mediates antitumor and antiviral immunity.
Science Immunology 7(76), eabj8760 (2022) doi: 10.1126/sciimmunol.abj8760
Jin J, Yamamoto R, Takeuchi T, et al.
High-throughput identification and quantification of single bacterial cells in the microbiota.
Nature Communications 13, 863 (2022) doi: 10.1038/s41467-022-28426-1
Zhang B, Vogelzang A, Miyajima M, et al.
B cell-derived GABA elicits IL-10+ macrophages to limit anti-tumour immunity.
Nature 599(7885), 471-476 (2021) doi: 10.1038/s41586-021-04082-1
Nishida M, Yamashita N, Ogawa T, et al.
Mitochondrial reactive oxygen species trigger metformin-dependent antitumor immunity via activation of Nrf2/mTORC1/p62 axis in tumor-infiltrating CD8T lymphocytes.
Journal for immunotherapy of cancer 9, e002954 (2021) doi: 10.1136/jitc-2021-002954
Aso H, Nagaoka S, Kawakami E, et al.
Multiomics investigation revealing the characteristics 1 of HIV-1-infected cells.
Cell Reports 32, 107887 (2020)
Kimura S, Nakamura Y, Kobayashi N, et al.
Osteoprotegerin-dependent M cell self-regulation balances gut infection and immunity.
Nature Communications 11, 234 (2020) doi: 10.1038/s41467-019-13883-y
Yazaki J, Kawashima Y, Ogawa T, et al.
HaloTag-based conjugation of proteins to barcoding-oligonucleotides.
Nucleic Acids Research 48, e8 (2020) doi: 10.1093/nar/gkz1086