There are a wide range of research and non-research positions available at the RIKEN BDR. As the BDR laboratories are found in three main locations—Kobe, Osaka and Yokohama—your work location is generally determined by the laboratory that you join.
Recruitment for most positions occurs on a rolling basis, so interested applicants are recommended to check back periodically for currently available positions. Candidates are also welcome to contact the lab head directly to inquire whether a position may be opening shortly and/or whether they may be interested in having you join the laboratory.
Application procedures for currently available positions can be found on each job description page.

Research Scientist and Postdoctoral Researcher

RIKEN Special Postdoctoral Researcher (SPDR) Program
The RIKEN Special Postdoctoral Researcher (SPDR) program provides creative young scientists of any nationality with the opportunity to undertake autonomous and independent research on a topic of their own choosing that is in line with RIKEN objectives and research fields. They work under the direction of the host laboratory's principal investigator and the program is intended to help promising young scientists to establish global careers with three years of funding. Candidates should contact the lab of interest in advance of applying for this program to ensure that the laboratory can host them.
Calls for applicants generally open in February of every year.
RIKEN BDR has a variety of support systems and initiatives in place to facilitate and promote all personnel to achieve a healthy work-life balance.
Salaries, welfare and benefits
Support for personnel from abroad
Working in Japan may seem somewhat daunting if you do not speak Japanese, At BDR, we recognize those concerns and have measures in place to help personnel (and their families) from overseas make a smooth transition to their new post and new life in Japan.
Bilingual support is available where employees from abroad (non-Japanese speakers) can find language assistance and other forms of support in English to help them adapt to life in Japan. The Human Resources Section at each campus will assist with visa application procedures for employees and any accompanying family members. A Welcome Session will be held to provide necessary and important information for working at RIKEN and living in Japan, such as health insurance, pension, tax and other social programs. To respond to individual needs, RIKEN has already established some useful systems to help you tackle difficult tasks, such as opening a bank account, housing, addressing safety and medical issues. For more details, please feel free to contact the Human Resources Section at each campus in RIKEN—you can always find English-speaking staff working there.
Japanese language classes
Most campuses offer free Japanese language classes accessible to both employees working at the Center as well as their spouses.
Support systems for families
Measures related to work style
Reduced working hours during pregnancy and after birth
Maternity and childbirth leave
Paternity leave
Childcare leave
Flextime during child rearing or family nursing care
Nursing care leave (to care for ailing family members)
Teleworking, and other opportunities to work from home
Funding to hire temporary support personnel during pregnancy, childcare, or nursing care
and more
Access to in-house childcare facilities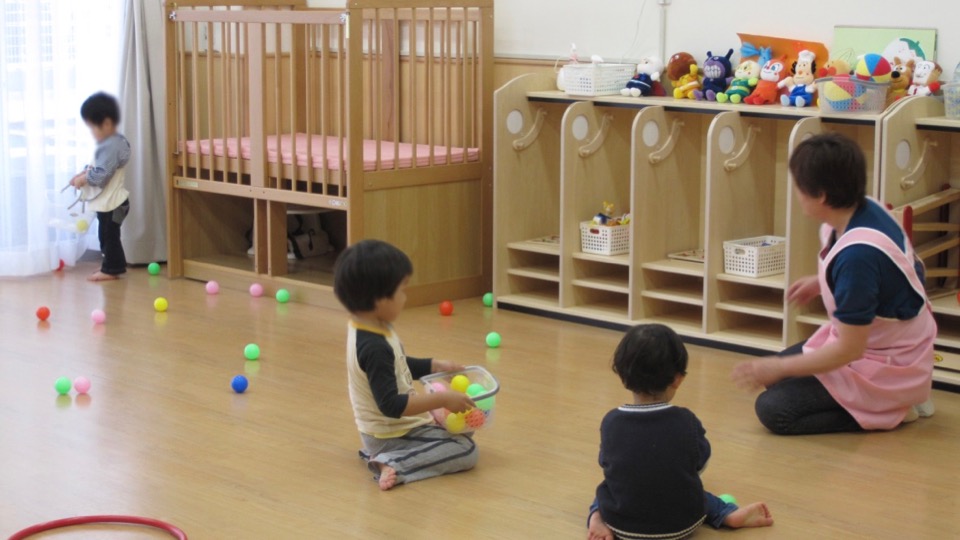 Employees affiliated with RIKEN have access to in-house childcare facilities that are located on the premises or within a short walking distance away from the campuses. Children who are at least 57 days old to pre-school age are eligible to attend. Parents have the option of sending their children to regular (full day) or temporary childcare programs. There are also English-speaking staff available on site.
Po-I Kids Kobe is a childcare facility that is a five to ten minutes walk away from the RIKEN Kobe Campus. The facility is open from 8:15 to 18:00, Monday to Friday, and extended daycare hours up to 20:00 are available for an additional fee. RIKEN manages this childcare facility with other organizations located within the Kobe Biomedical and Innovation Cluster.
RIKEN Kids Yokohama (Yokohama Campus)
RIKEN Kids Yokohama is located within the grounds of the RIKEN Yokohama Campus. The facility's core hours are 8:30 to 18:00 from Monday to Friday, and extended childcare hours up to 20:00 are available for an additional fee.
RIKEN Kids Wako (Wako Campus)
RIKEN Kids Wako is a childcare facility located within the RIKEN Wako Campus. The facility is open 8:30 to 20:00 from Monday to Friday. Additional fees are required for childcare exceeding 180 hours per month.
Individual Support Coordinators
Information and consultations for personnel by individual support coordinators are provided as needed in response to a range of circumstances, including during maternity and childbirth leave, childcare leave, or nursing care for ailing family members.
Child-Rearing / Nursing Care Support Handbook
RIKEN publishes a handbook that provides information on municipal subsidies, services, nursery care, and pediatric emergency information, as well as useful information such as RIKEN's support systems for pregnancy, childbirth, childcare, nursing care, etc.

*Available support systems may be different depending on employment type or location