Uncovering how stem cells and their niches participate in skin development and regeneration
We study how tissue stem cells and their microenvironments interact to regulate organ development, homeostasis and regeneration using mammalian skin as a model.
Tissue stem cells are specialized cells with the capacity for long-term self-renewal and differentiation into multiple cell types, and play a central role in organ development, homeostasis and regeneration. The behaviour and fate of stem cells are regulated by signals from their microenviroment, called the 'niche', which is composed of various components, such as extracellular matrix, growth factors and surrounding cells. However, it remains unclear how stem cells and their niches are induced during development, how they communicate with each other, and how these communication networks are altered during tissue regeneration and repair.
We have recently elucidated the developmental origin of hair follicle epithelial stem cells. Stem cells are originated from the outermost ring region of a 2D concentric pre-pattern in the hair placode, and are induced into their future stem cell niche through close coupling with 3D tissue deformation and expansion. Our studies and others have also shown that stem cells do not simply respond to signals from the niche, rather they play an integral role in creating and communicating with their niches. We are applying and developing new imaging tools and techniques, and combine them with single-cell transcriptomics to help us study dynamic interactions between stem cells and their niches. Stem cell dysfunction causes a wide variety of diseases, such as birth defects and cancer, and thus understanding of stem cell-niche communications has huge implications in future medical advances.
Research Theme
Stem cell induction and maintenance, and its extrinsic regulation in the skin
Extracellular matrix heterogeneity in skin development and regeneration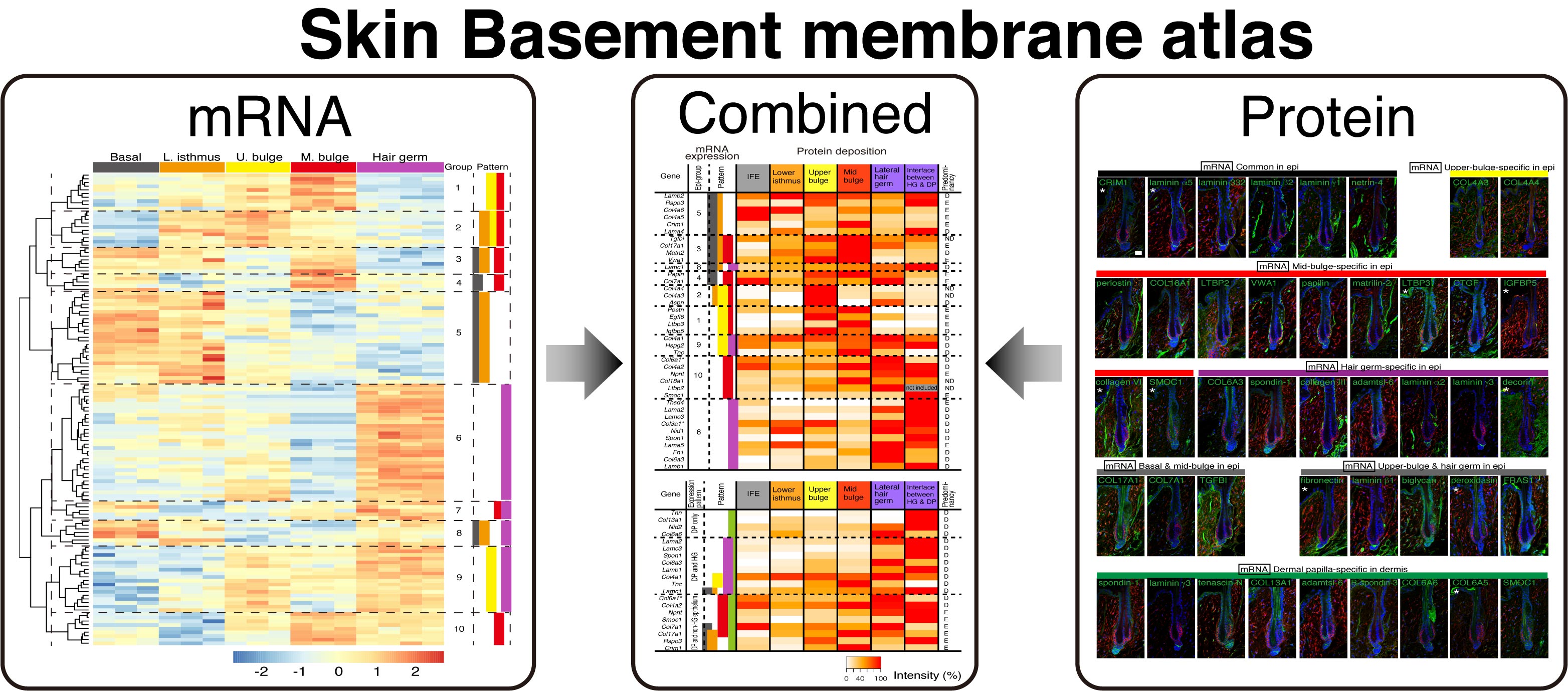 Members
Junior Research Associate
International Program Associate