Careers & Study

Program for Students
BDR offers a variety of different opportunities for undergraduate and graduate students to experience and learn how to do research..
BDR Intensive Lecture Program for Graduate Students

The BDR hosts a two-day lecture program in the summer every year for students enrolled in partnering graduate and medical schools, mainly in the Kansai region, for credit. The program features scientific talks by BDR principal investigators as well as younger researchers on their work as well as an opportunity to visit some of the BDR laboratories.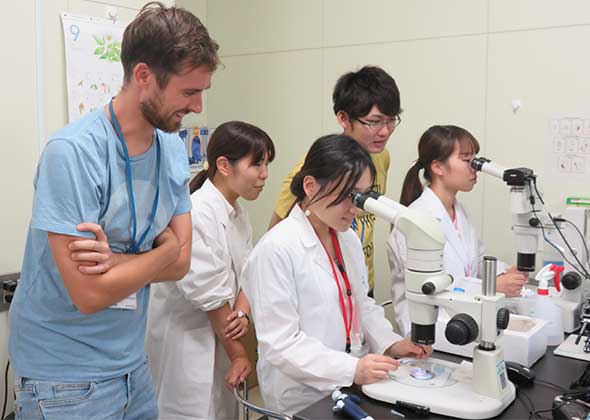 BDR Summer School for University Students

Every summer at the Kobe and Osaka Campus, BDR organizes a five-day internship opportunity for undergraduate students interested in learning about and experiencing the latest research in the life science field. The program includes lectures by BDR researchers and a practical element allowing participants to carry out small projects in a participating lab at the Kobe and Osaka Campuses. The program also offers the participants the chance to visit other labs to learn about research being carried out in those labs.


BDR Spring Course

Every year in the spring at the Osaka campus, the BDR organizes a training course for graduate and undergraduate students which includes a full day of lectures on the first day followed by a practical component allowing the students to work in a lab at the BDR for a few days and experience and learn cutting-edge approaches used in fields of biophysics and systems biology. Students can choose a lab they wish to work in out of approximately ten labs at the Osaka Campus involved in the program.
*This event is now integrated to BDR Summer School for University Students.


The above programs are currently offered in Japanese only. For programs for high school students go to the Public Events page.
UPCOMING EVENTS
There are currently no scheduled events.