Research Area

Clinical Translational Research Program
RIKEN BDR established a research program to accelerate translational research by integrating clinical demands with BDR's cutting-edge research and technologies.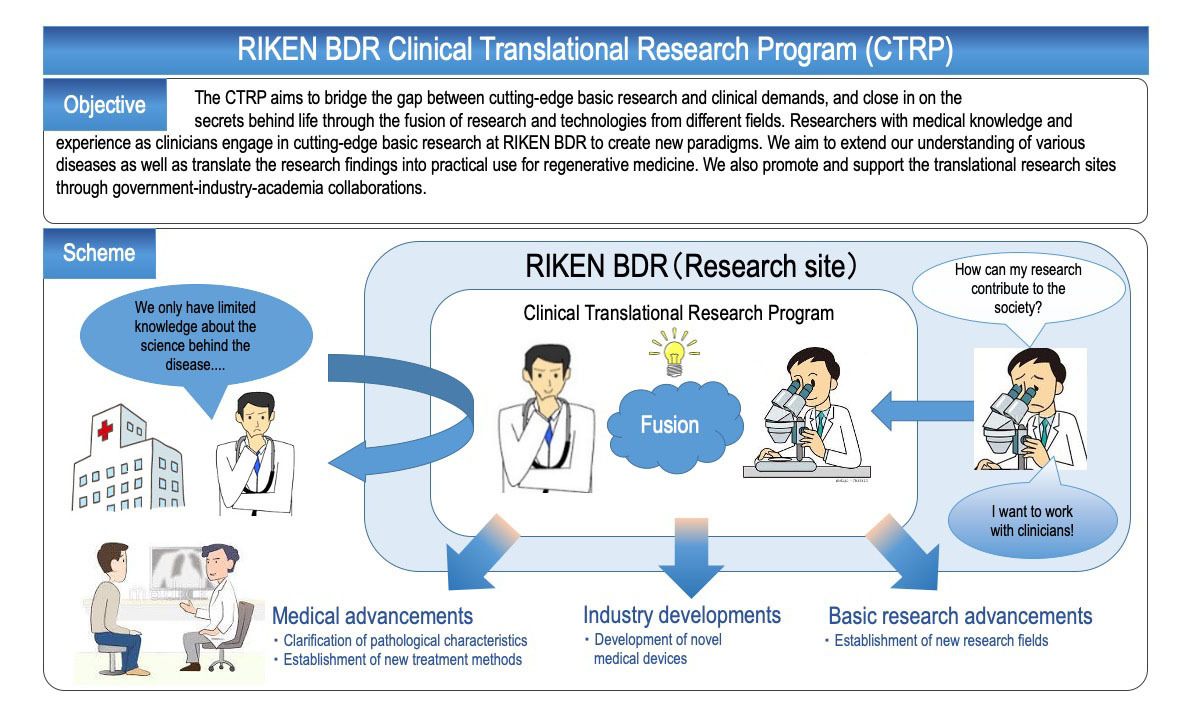 The CTRP aims to bridge the gap between cutting-edge basic research and clinical demands, and close in on the secrets behind life through the fusion of research and technologies from different fields. Researchers with medial knowledge and experience as clinicians engage in cutting-edge basic research at RIKEN BDR tocreate new paradigms. We aim to extend our understanding of various desease as well as translate the research findings into practical use fore regenerative medicine. We also promote and support the translational research sites through government-industry-academia collaborations.