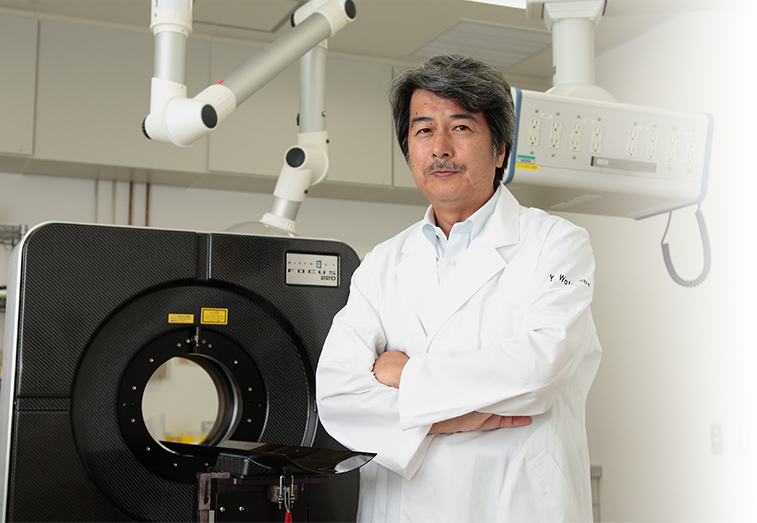 Team Leader


Yasuyoshi Watanabe

M.D., Ph.D.

Laboratory for Pathophysiological and Health Science

[Closed Mar. 2023]

E-mailyywata[at]riken.jp

Please replace [at] with @.
―Utilizing Molecules― Translational study from animal to human
We provide core technologies to realize health sciences including very early diagnosis, pathophysiology, and preemptive medicine using imaging biomarkers closely related to disease state and pre-disease state (ahead sick), to innovate medical science with promotion of collaborations among all center members.
Research Theme
Molecular imaging study on newly developed biomarkers for evaluation of health and pre-disease state
Molecular imaging study on newly developed biomarkers for evaluation of disease state
Development of molecular imaging indices for products to avoid deterioration of health
Members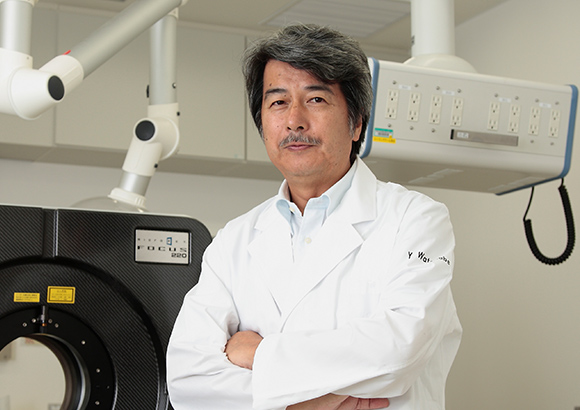 Team Leader

Yasuyoshi Watanabe
yywata[at]riken.jp


(Please replace [at] with @)
Deputy Team LeaderYasuhiro Wada
Deputy Team LeaderShinji Motomura
Senior Scientist*Kei Mizuno
Senior ScientistKayo Takahashi
kayo.takahashi[at]riken.jp
Research ScientistYousuke Kanayama
Research ScientistAkihiro Sasaki
akihiro.sasaki[at]riken.jp
Research ScientistTomonori Fukuchi
Research Scientist*Kyosuke Watanabe
Research Scientist*Emi Yamano
Technical ScientistKayo Onoe
Technical ScientistMiki Goto
Expert TechnicianEmi Hayashinaka
Technical Staff IYuka Nakatani
Technical Staff IShino Owada
Technical Staff IYoshino Matsumoto
Technical Staff IAkina Higashi
Research Part-time Worker IIShuhei Yamaguchi
Administrative Part-time Worker IIYoshimi Takemoto
Administrative Part-time Worker IIMaya Mitsuno
Temporary StaffingNatsumi Otsuka
Visiting ResearcherEriko Kawai
(* Concurrent; Please replace [at] with @)