Basic and applied research using human pluripotent stem cell-derived three-dimensional hippocampal and cerebral tissues
We aim to find out evolutionary and neurobiological mechanisms that lead human mind to emerge in the primate brain that subserves our modern civilized societies. Utilizing cutting-edge molecular genetic, functional imaging, and complexity mathematics technologies, we will pursuit fundamental principles of how the human mind emerges through interactions of biological matters, and try to develop and implement quantitative evaluation methods for the length of its dynamical transitions from earlylife through aging processes, both in human and non-human primates, that should eventually contribute to foster human healthy and sound societies.
Recent progress in stem cell technology has enabled the induction of three-dimensional (3D) cerebral tissues from human pluripotent stem cells (hPSCs). Notably, these 3D cerebral tissues, also referred to as organoids, display features of the 3D architecture and physiology of the intact organ and have paved a novel way to approach and analyze human tissues including the brain. The pioneering achievement of neural organoid generation has its origin in works from a group led by the late Dr. Yoshiki Sasai. Since neural organoids have the potential to recapitulate, at least partially, the developmental processes of neural tissue formation in 3D, they have enabled the modeling of not only human neural development but also neurological or psychiatric diseases.
Research leader Sakaguchi started working with organoids in Sasai's laboratory and has since successfully generated many types of neural tissues such as cerebrum, hippocampus, choroid plexus and spinal cord, and has also established a comprehensive functional analysis of human neural activity in a neural network derived from cerebral organoids. Using these techniques, our laboratory mainly aims to focus on basic and applied works on the hippocampal organoid. We will use hippocampal organoids for the following projects:
・Project 1. Elucidation of the latent mechanisms in self-organized formation of regionalized dorsomedial telencephalic tissue.
・Project 2. Modeling schizophrenia focusing on pathology and dysfunction of hippocampal neurons.
We are also engaged in ethical studies related to organoid studies, such as generation of consciousness. We aim to carry out organoid research from basic (developmental), applied (medical), and social (ethical) aspects to better understand organoid technology and their uses to benefit society.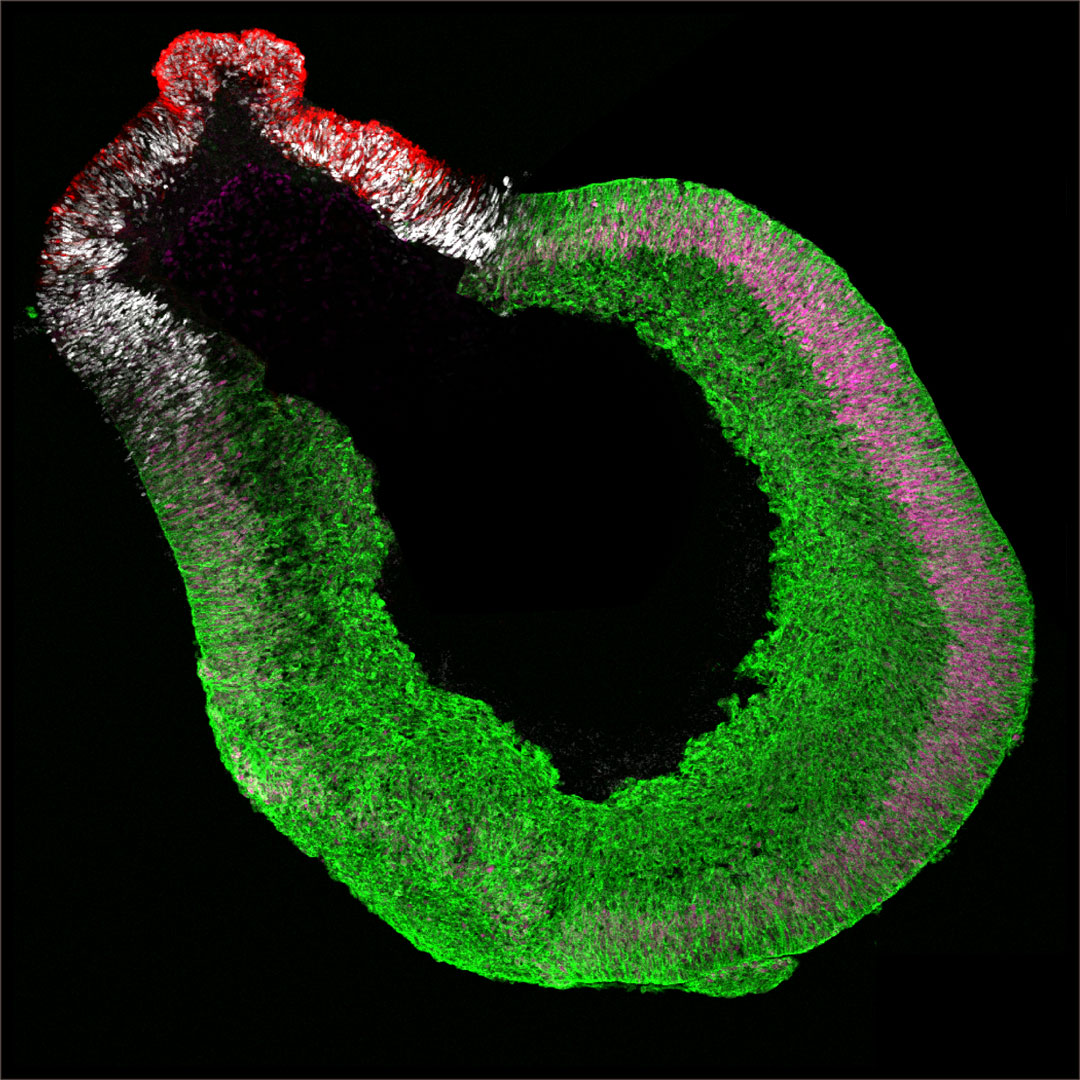 Research Theme
Elucidate mechanism underlying self-organized generation of dorsomedial telencephalic region using hippocampal organoids.
Research on schizophrenia using hippocampal organoids.
Cutting-edge functional studies of the human nerve system using neuronal organoids.