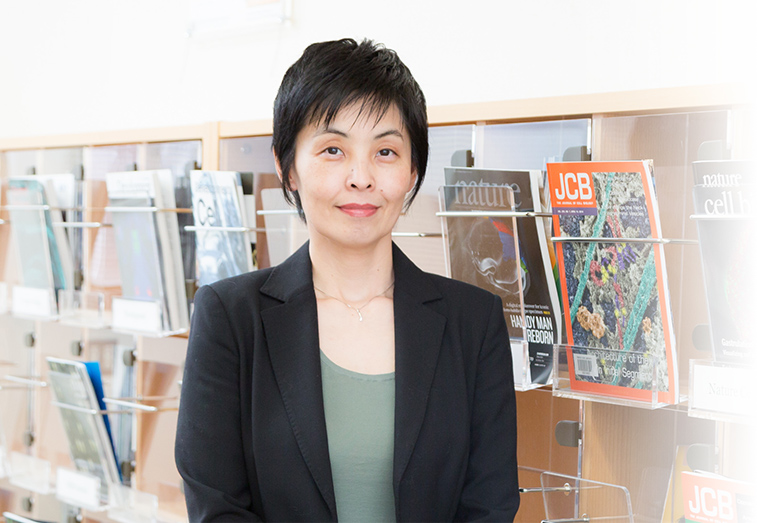 Team Leader


Yuko Mimori-Kiyosue

Ph.D.

Laboratory for Molecular and Cellular Dynamics

[Closed Mar. 2023]

E-mailyuko.kiyosue[at]riken.jp

Please replace [at] with @.
Biomolecular and cellular functions highlighted by leading-edge light microscopy technologies
It is the working capacity of individual cells in our body that ensures we remain healthy or causes disease. The activities of cells are expressed through signal transduction, infrastructure construction and their dynamic regulation in a spatiotemporal manner. We are exploring the molecular and cellular mechanisms underlying normal development and diseases by employing a 3D high-resolution live-imaging technology, "lattice light-sheet microscopy", which provides cellular information with unprecedented accuracy and precision. Currently, progress to establish a new style of cell biology using a large quantity of multidimensional information from lattice light-sheet microscopy is ongoing.
Research Theme
Functional study of intracellular machinery driving life
Research on molecular mechanisms that maintain cellular integrity and homeostasis
Development of a quantitative cell phenotyping method using lattice light-sheet microscopy
Members
Research Part-time Worker I