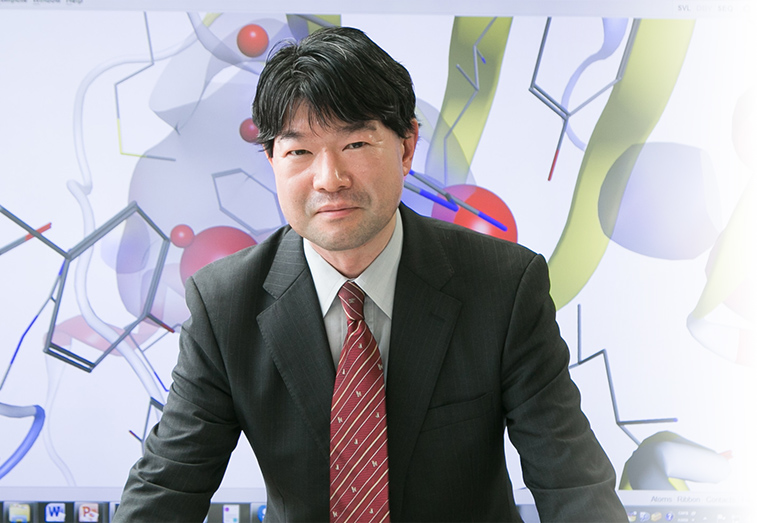 Team Leader


Teruki Honma

Ph.D.

Laboratory for Structure-Based Molecular Design

Location Yokohama

E-mailhonma.teruki[at]riken.jp

Please replace [at] with @.
New in silico molecular design technologies are developed and applied to drug discovery targets
Through the long history of small molecule drug discovery, conventional "druggable" targets had been already investigated and many drugs were marketed. On the other hand, in addition to refractory cancer, Alzheimer's disease, genetic diseases, the risk of new infections is increasing, so there are strong needs for innovative new drugs that have never existed. The team develops new technologies for in silico design and drug discovery artificial intelligence (AI) by combining simulation such as molecular dynamics and quantum chemical calculation (FMO method) and informatics technology represented by AI. The developed technologies are applied to in silico screening for drug discovery targets with high difficulty by conventional. Using the hits obtained by the screening, simultaneous optimization of multiple items necessary for medicines such as potency, pharmacokinetics, toxicity etc. is carried out. In addition, we develop and operate the world's first quantum chemistry calculation database (FMO IFIE database) of proteins.
Research Theme
Development of new technologies for in silico drug discovery combining simulation and informatics
Application of in silico drug discovery technologies to drug discovery targets
Construction and publication of FMO IFIE database
Members
Senior Visiting Scientist