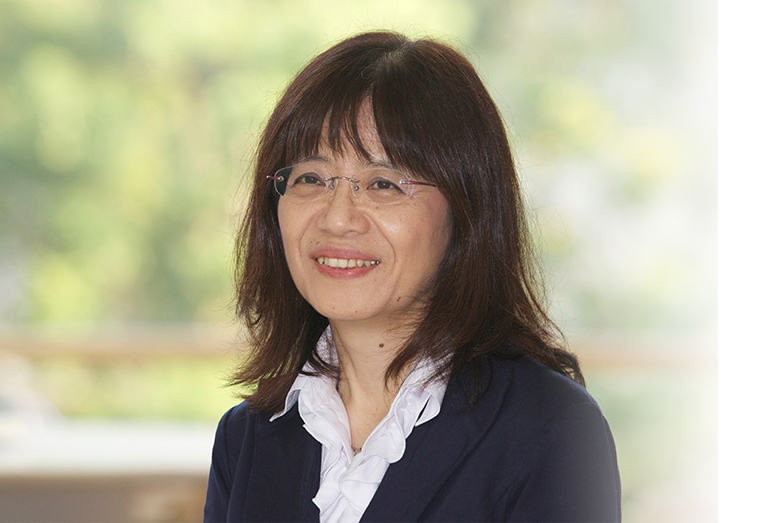 Team Leader


Atsuko Iwane

Ph.D.

Laboratory for Cell Field Structure

[Closed Mar. 2023]

E-mailatsuko.iwane[at]riken.jp

Please replace [at] with @.
Electron microscopy (EM) offers the best in resolution of extremely small biological specimens, providing images of the minutest of organelles and molecules that are responsible for phenomena fundamental to life including cell division, differentiation and proliferation. The resulting fine structural information has been extraordinary in helping our understanding of how morphology and function relate.  We seek to image several target molecules and organelles, including the mitochondria and chloroplasts, and their surrounding environments inside a cell by using two different electron microscopy technologies. The first is Cryo-EM tomography, which produces a 3D image by scanning the field of view at multiple angles over an angular range from -70 degrees to 70 degrees relative to the perpendicular of the specimen plane used in transmission electron microscopy (TEM). The second is focused ion beam scanning electron microscopy (FIB-SEM), which uses SEM to scan a number of sections that are created by FIB. In this aim, we will combine our electron microscopy system with fluorescence microscopy to conduct dual imaging of the specimen in the same field of view. This will provide information on the dynamics of the specimen, which will complement the structure information and give us better understanding of the relationship between cell fate and cell morphology.
Research Theme
Development of stainless cell imaging by Cryo-TEM
Whole cell structure reconstruction by three-dimensional FIB-SEM