2019 RIKEN Kobe Campus Open House
Dec. 2, 2019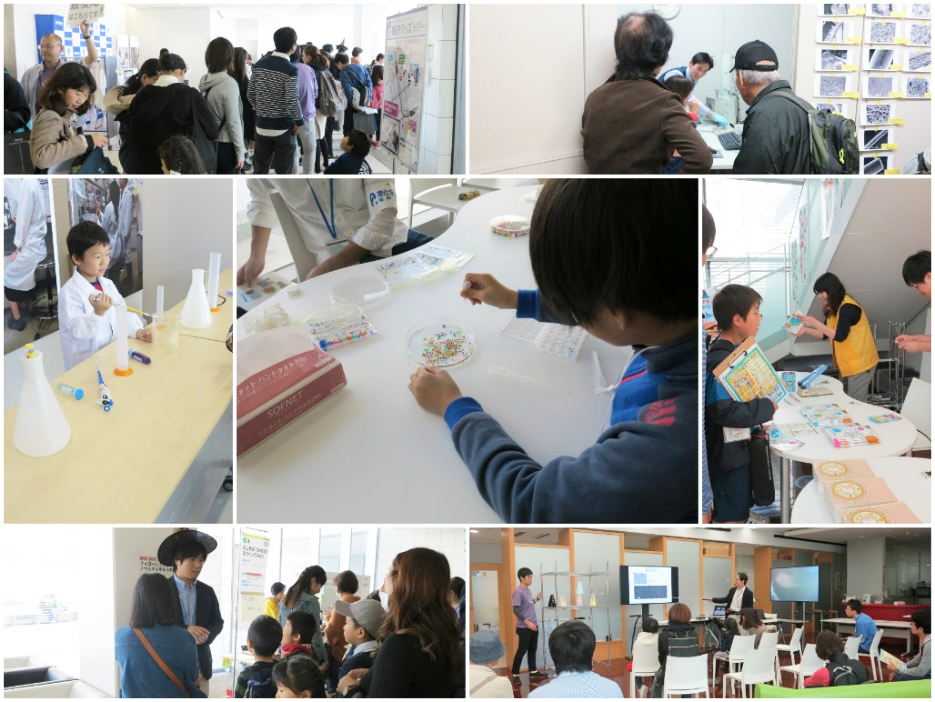 The annual RIKEN Kobe Campus Open House was held on Saturday, November 9.
The sunny weather drew more than 2,000 people to the East-West area of the RIKEN Kobe Campus, making the event a success. This Open House was the first since the announcement that Fugaku would be the name of the new supercomputer to replace the K computer at the RIKEN Center for Computational Science (R-CCS), and the entire Open House venue was filled with excitement brimming from the visitors and researchers alike.

A wide range of events were planned by the BDR laboratories based in Kobe. There with some events in which visitors were required to line up to get numbered tickets or participate in ticket draw. One event requiring a numbered ticket, "Let's make Ooho!" drew a particularly large crowd, with some people queuing up more than 30 minutes before the tickets were scheduled to be distributed. Another unique event was "Let's observe things under an electron microscope," which allowed participants to select one sample to look at, including their own hair, at high resolution using an actual scanning electron microscope; both adults and children alike who participated in this event appeared fascinated by what they saw.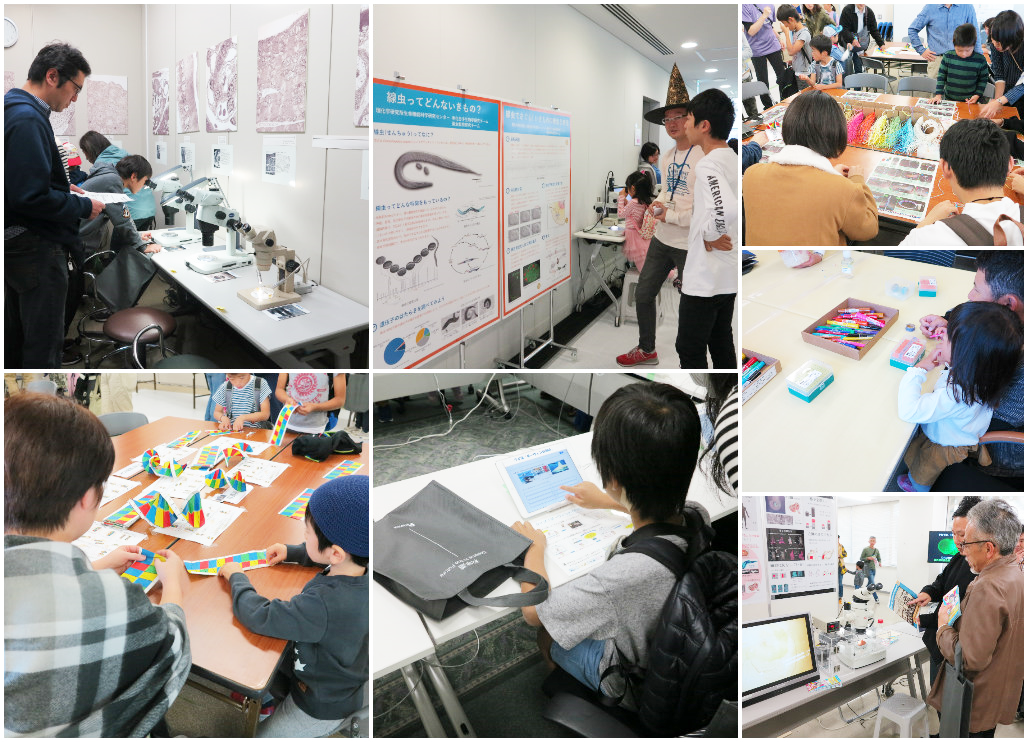 Hands-on events, particularly those in which participants could go home with a small souvenir, were popular among the children. There were also many events in which explanation in English was available, including but not limited to consultation sessions for female high school and university students who aspired to careers in the sciences, and introduction to the Graduate School Affiliates programs for graduate students. The diversity in events permitted people of all ages and even those who could not speak Japanese to enjoy their visit to the Open House.
The BDR's Public Relations group organized a card collection rally event to encourage the visitors to walk across from one end of the campus to the other. People could collect a special card from a researcher standing at one of eight designated points by asking them what they kind of research they carried out; those who collected at least five cards could receive a limited souvenir. Collecting five cards was challenging enough, but there were many participants who managed to collected all eight cards and were all smiles at their achievement.

The RIKEN Kobe Campus Open House will be held again next year (in 2020). The RIKEN BDR in Kobe looks forward to welcoming visitors next year!
Draft written by Akari Kuribayashi

Third year undergraduate student, Osaka Kyoiku University Kuribayashi was a short-term intern in the RIKEN BDR PR section, helping with preparations for and with running events on the day of the Kobe Campus Open House. Kuribayashi designed the cards handed out for the card collection rally event.